Spoken Dialogue Systems
Over the past years, automatic dialogue systems and telephone-based machine inquiry systems have received increasing attention. Automatic dialogue systems enable the user to ask for information or to conduct transactions. Typical applications are train or air-travel information systems, ticket reservations, home banking, etc.
Spoken dialogue systems integrate various aspects from the fields of speech recognition, natural language processing, dialogue modelling, information retrieval, and speech synthesis. For example, the speech recognition part of a dialogue system must cope with unconstrained, continuous, and spontaneous speech, as well as different transmission channels like fixed telephones or mobile phones. The architecture of a telephone based dialogue system is depicted in the figure.
In the framework of an ongoing research project, the Lehrstuhl für Informatik VI has begun to develop a spoken dialogue system for telephone directory assistance. The system shall answer naturally spoken requests for telephone numbers as well as fax-numbers and email-addresses. Various tasks concerning the implementation of an ISDN interface, the speech recognition module, and the language understanding component were finished successfully.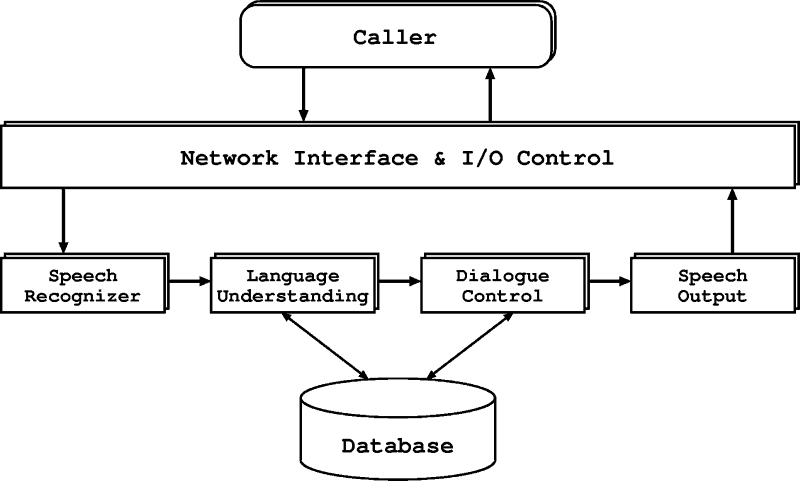 Architecture of a Spoken Dialogue System